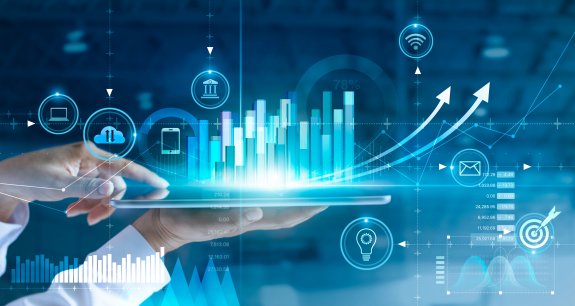 2021 Asia and China outlook - media briefing highlights (with playback)
14 January 2021 (5 min read)
---
Following an unparalleled twelve months, we have entered 2021 with some light at the end of the tunnel. The arrival of vaccines will hopefully mean a swift reopening of economies, and a potential broad-based cyclical rally in risk assets.
At a media briefing on 12 January (with playback video below), AXA IM's economist and investment experts discussed what a post-coronavirus, "new-normal" world would look like – and outlined the possible implications for China's economy, Asian equity and credit markets, and the fast-growing ESG investing space.
1) China Macro
Image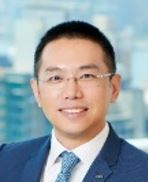 Aidan YAO, Senior Emerging Asia Economist
Overarching theme – "Back to Normal"
The macro trajectory will be driven by the normalisation of public health conditions, the real economy and Beijing's policies.
As growth momentum recovers with laggards catching up, we look for a marked acceleration of annual GDP growth to 8% in 2021, with risks tilting slightly to the upside.
Economic policies are also on path to normalisation, although Beijing will do so in a cautious manner to ensure policy "continuity, stability and sustainability" and avoid "sudden turns" in policy changes that induce unnecessary economic volatility.
The renminbi will likely remain strong this year. However, with countries resuming production activities and vaccines approved, China's trade surplus may decrease, and the US-China interest rate spread may narrow, limiting the yuan's upward trend. We expect the USD/CNY rate to range from 6.4 to 6.5 this year.
Biden presidency and US-China relations
Biden's priority will be domestic issues including battling the pandemic and stimulating the economy. Nonetheless, the Biden administration will likely bring more predictability to foreign policies that would help restore some calmness in the bilateral relationship, particularly in relation to trade.
However, competition in core technologies and financial dominance will likely continue, so will frictions in geopolitics in the region.
China's 14th Five Year Plan – Four main objectives
Achieving self-reliance on core technologies and critical supply-chains, which requires China to invest in R&D to spur organic innovation and move up the production chain;
Pursuing sustainable and high-quality growth, which requires China to continue urbanisation and foster growth in the middle-class;
Combating climate change and cleaning up the environment, underlined by goals to achieve peak carbon emission by 2030 and carbon neutrality before 2060;
Continuing to liberalise the economy (by joining high-standard trade/investment agreements, such as RCEP, CN-EU CAI and potentially CPTPP) and financial system (by increasing accessibility to the onshore markets and internationalising the yuan).
2) Asian Equities
Image
 Simon Weston, Senior Portfolio Manager, Asian Equities
Overall outlook for Asian equities
We maintain a positive outlook as recovery is expected to continue, helped by the external sector with developed markets also experiencing a rebound as vaccines are rolled out, leading to an increase in demand for Asian exports.
More generally, we should see normalisation of activity, which should provide a boost to those areas most affected by the virus such as travel and hospitality.
Chinese stocks remain attractive
Chinese stocks remain attractive within an Asian context given that the country's recovery is furthest advanced within the region, and especially "new economy" sectors that have been the biggest beneficiary of the impact of the pandemic, e.g. e-commerce.
We would expect to see a greater focus on areas such as healthcare, which will increase investor interest in these sectors.  Policy initiatives such as the drive for renewable energy are also generating new investment opportunities.
There has been some increase in regulatory risk in certain sectors, most obviously in fintech, and alleged monopoly-type behaviour by some of the internet giants is also getting regulatory scrutiny, but in the longer term this should be positive and shouldn't detract from the underlying strength of these sectors.
A-shares continue to attract foreign investors
The role of Hong Kong as an important financial centre for China has been further demonstrated in 2020 with a number of big names doing a secondary listing in the HKEX.  Uncertainty around the regulatory environment for Chinese companies listed in the US is likely to further enhance the attraction of Hong Kong's bourse as a listing destination for Chinese companies relative to other exchanges.
A-shares will likely continue to attract interest from foreign investors as the latter become more familiar with the routes to investing and also as knowledge of the market grows. Enhanced research coverage from global investment banks of the A-share market is also providing more confidence to foreign investors.
Long-term structural opportunities
We have always pursued an investment strategy that is focused on long-term structural growth opportunities, and to a large extent the pandemic has validated many of them and accelerated those structural shifts, e.g. e-commerce and healthcare.
Tech has been a big part of this, which fits with our view that an overarching trend generally has been towards the growing ubiquity of tech in all aspects of our lives, and again this has been confirmed as a consequence of the pandemic.
Some specific sectors have benefited directly from the WFH phenomenon, and although some of this demand may have been one-off in nature, the fact that we are now talking about new ways of working – facilitated by tech – reinforces expectations that tech will continue to play a bigger role in our lives.  The further rollout of 5G and IoT will also see an increase in opportunities.
Thus, against this background we expect tech to remain a key investment focus.
3) Asian Credits
Image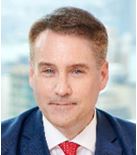 Jim Veneau, Head of Asian Fixed Income
Macro backdrop and overall outlook
Despite the surge in COVID-19 infections and more countries under lockdowns, the macro backdrop has turned positive on the back of encouraging vaccine developments and stimulus expectations.
One of the key drivers for Asian credit spreads to tighten further from current levels is the continued search for yield by global investors, which is becoming more challenging.
Negative yielding bonds have risen to $16.5 trillion globally, accounting for a quarter of the global fixed income market.
A rapid rise in US treasury yields, say 100bps, which happened during the Taper Tantrum in 2013 and again after Trump's 2016 election, would be very disruptive to emerging markets. However, we are not expecting that this year.
Positioning – Buy-side's perspective
Coupled with risk to the upside for US Treasuries, we look to remain short/underweight duration, selectively add high yield (HY) credit, the recent weakness of which offers some relative value, and incrementally add unhedged local currency exposure (rates and/or credit).
Strong new issue pipeline will create some tactical opportunities, as will binary, funding-driven distressed recoveries. Actively take profit on overbought names, and cut loss on losers.
High yield vs. Investment Grade
Although we have a preference for Asian HY due to a spread pick-up of over 400bps compared to Asian Investment Grade (IG), we note that the pandemic has exposed weaker credits and resulted in greater credit differentiation.
BB HY corporates and IG broadly are expensive but stable.
Opportunities in 2021
Indonesian corporates should continue to compress, as should high-beta HY China property, while caution should be taken with highly leveraged, funding challenged names. As for IG, some opportunities remain in a few sectors, mainly in China.
As seen in the recent defaults in China's onshore market, the country's state-owned enterprises (SOEs) were not spared.
Despite ample liquidity in the banking system and bond markets, investors and banks have taken a cautious approach and become even more selective.
Therefore, potential government support for zombie SOEs in non-strategic sectors should not be taken for granted.
4) ESG Investing
Image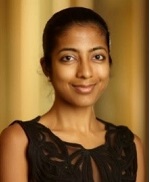 Anubhuti Guptam, Head of Investments APAC, Rosenberg Equities
ESG investing – Trends and performance
We are seeing demand for ESG investing accelerate amid COVID-19, as investors, individuals and institutions alike, are looking for solutions that will deliver resilience that is necessary to navigate uncertain market conditions.
As efforts to combat climate change galvanise, investors are beginning to switch from simple commitments to tangible actions. Fresh attention has fallen on social issues such as public health, human capital management and societal inequalities.
Our analysis of both stock and bond markets in Q1 2020 show that companies that are ahead of their peers in terms of ESG ratings have proven more resilient in the coronavirus market crash than those with the lowest ratings.
Investment opportunities
A structural change is occurring. In the past, ESG investing was more about mitigating risk, but today it is also about seizing opportunities.
We believe investors can drive positive social outcomes and generate robust long-term returns through investments in different asset classes and active ownership and engagement.
We believe Green bonds, thematic equities, ESG integration, listed impact and dedicated carbon reduction investment strategies present attractive value propositions. We see the nascent COVID-19 bonds market as a potential new area for impactful debt issuance.
However, lack of standard definitions, wide range of investor preferences and the sheer breadth of the ESG space pose challenges to investors to separate the wheat from the chaff.
"Genuine" ESG investments – What to look out for:
A clear articulation of the ESG strategy and philosophy and how it translates into company policy and investment strategy;
Resources invested in ESG – dedicated ESG analysts and experts, data, training, individual and collective engagement, participation in organisations like UN PRI, CDP, etc.
Measurement and reporting of relevant ESG KPIs for the strategy
As an example, for COVID-19 bonds, AXA IM has developed an investment framework that expects transparency from issuers around how proceeds will be used to support their response to the pandemic. We also call for a commitment to outcome and impact measurement.
Not for Retail distribution