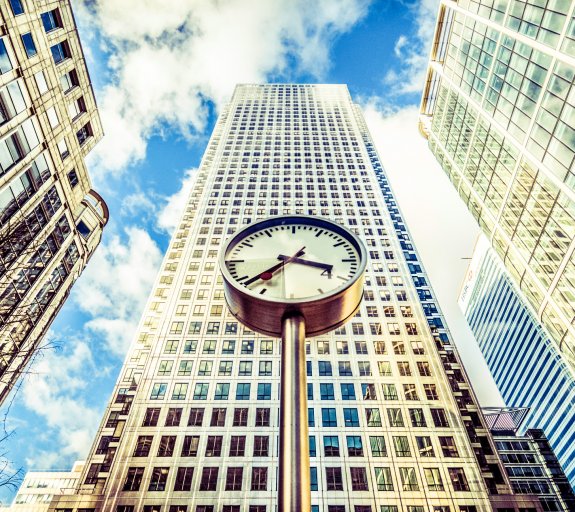 Take Two: Eurozone inflation falls sharply; Fed keeps interest rates unchanged
06 November 2023 (3 min read)
---
What do you need to know?
Eurozone annual inflation fell sharply to 2.9% in October, its lowest level in more than two years, a flash estimate showed. That compared to 4.3% in September and was below expectations of 3.1%. The decline was mainly due to falling energy prices and a reduction in food inflation. Core inflation, which excludes energy, food, alcohol and tobacco, eased to 4.2% in October from 4.5%. However, separate data showed this followed weaker economic activity with the bloc's GDP growth contracting -0.1% in the third quarter (Q3), below market expectations of static growth.
Around the world
The US Federal Reserve (Fed) left its benchmark interest rate unchanged at 5.25-5.50%, emphasising the progress made in lowering inflation and rebalancing the labour market. Investors welcomed the news, with the MSCI World NR Index gaining 4.09% in the week to Thursday's close.1  Fed Chair Jerome Powell said financial conditions had tightened due to several factors, including higher bond yields. Raising rates further and how long they will remain high will depend on the "totality of the incoming data", he added. Elsewhere, the Bank of England left interest rates on hold at 5.25% and lowered its forecasts for UK GDP growth.
Figure in focus: ¥17trn
Japan's government announced a package of fiscal measures to ease the harm inflation could inflict on the economy. It will spend more than ¥17trn (US$113bn) on a suite of measures, including tax cuts and subsidies on fuel and utility bills. Inflation has remained above the Bank of Japan's (BoJ) 2% target for over a year, though core inflation fell to a 13-month low of 2.8% in September. Meanwhile, Japan's factory output contracted for the fifth consecutive month with its final manufacturing Purchasing Managers' Index (PMI) at 48.7 in October. Though revised up slightly from the flash estimate and higher than September's 48.5, it remains below 50.0. indicating contraction.
Words of wisdom
Bletchley Declaration: A ground-breaking agreement for international collaboration and responsibility on artificial intelligence (AI) safety. Signed by 28 countries including the US and China alongside the European Union, at the AI Safety Summit in the UK's Bletchley Park, it encourages transparency and accountability from those developing AI technology. The declaration acknowledges there is potential for serious harm, "either deliberate or unintentional", while at the same time presenting opportunities to "transform and enhance human wellbeing, peace and prosperity". This follows an executive order from US President Joe Biden's administration, requiring technology companies to disclose safety test results before releasing new AI models.
What's coming up?
On Monday, the BoJ will publish the minutes from its latest monetary policy meeting, along with its final PMI for October. The Eurozone also releases its final October PMI data on the same day. On Tuesday, China publishes export figures while Australia's central bank meets to set interest rates. On Wednesday, Germany reports its final inflation figures for October. On Thursday, China will release inflation data for October, while the BoJ publishes its Summary of opinions. The UK reports its Q3 GDP growth rate on Friday.
SW4gVVMgZG9sbGFyIHRlcm1zLiBTb3VyY2U6IEZhY3RTZXQsIGFzIG9mIDIgTm92ZW1iZXIgMjAyMw==