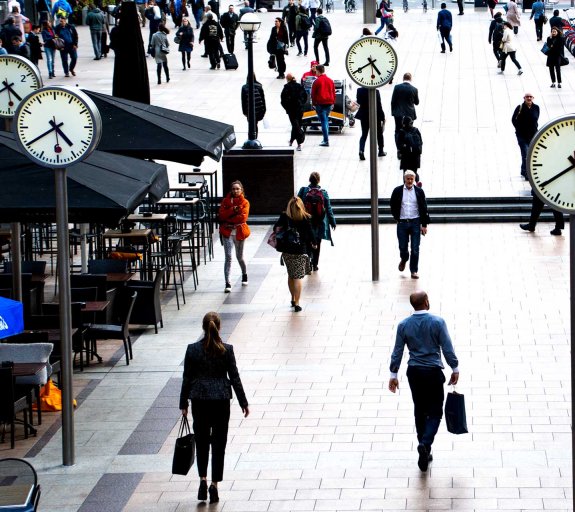 Inflation linked bonds: Why we have upped our exposure following the US election
23 November 2020 (7 min read)
---
The extraordinary monetary and fiscal support from central banks in the wake of the coronavirus pandemic has been welcome news for investors. More recently, the positive news on the development of the first effective coronavirus vaccines has spurred demand for riskier assets, as an end in sight to the pandemic should support an accelerated economic recovery.
Such bullish macroeconomic events have historically attracted demand for inflation-linked bonds. At the same time, in our view, the structural transformation we are seeing across global economies is helping to underpin the asset class – meaning that even before news of a vaccine, many investors have been considering these as part of a fixed income portfolio.
Inflation-linked bonds have performed well so far in 2020 - and we expect them to continue to be potentially attractive to investors, primarily as a result of four main drivers.
2020 – Inflation-linked bonds returns
| | |
| --- | --- |
|   | Return (hedged in euros) |
| US Treasury Inflation-Protected Securities (TIPS) | 7.41% |
| UK inflation-linked bonds | 4.80% |
| Euro inflation-linked bonds | 1.27% |
| Canadian inflation-linked bonds | 9.88% |
| Australian Commonwealth inflation-linked government bonds | 3.35% |
| New Zealand inflation-linked government bonds | 12.1% |
Source: Bloomberg Barclays Indices, as of 31 October 2020
---
Inflation expectations remain depressed
Inflation is expected to remain low for the rest of this year, and pick up again in 2021. Global lockdowns and the resulting fall in economic activity had a clear effect on prices for a variety of reasons, but we are already starting to see signs of higher pricing in some sectors, such as food, medical care services, and used vehicles1 .
This could suggest that market expectations are too low. Indeed, short-term inflation swaps are indicating that market pricing is more pessimistic than economists' forecasts that inflation will rebound next year. While this may only look like a near-term story, inflation expectations are generally well correlated with short-term realised inflation developments.
This suggests to us that when inflation will pick up in 2021 this may give a boost to so-called inflation breakevens i.e. the difference between a nominal bond's yield and that of an inflation-linked bond of the same maturity.  
Loose fiscal policy vs. economic decline  
Mature economies are facing the deepest economic contraction since the 1929 crisis. But the environment of loose fiscal policy should continue to provide a buffer against economic contraction. Governments have been quick to respond to the shock in a globally-coordinated fashion through monetary and fiscal policy, and with provisions such as furlough schemes, lending and guarantees being extended.
This should help strengthen the economic recovery. And unlike the years following the 2008/2009 financial crisis, we believe that early fiscal austerity is unlikely, as even the International Monetary Fund is pleading for more public spending2 . We therefore believe that inflation will recover in 2021, both at a headline and core level – but we do not expect a dramatic rise.
For example, furlough schemes are complementary rather than stimulatory, replacing lost wages. Headline inflation is likely to remain underpinned by oil prices, which we expect to be solid in 2021 after slumping this year as the pandemic spread. We anticipate headline inflation rising to between 1.5% and 2% in the Eurozone and 2.5% and 3% in the US by mid-2021.    
Core inflation rates, which do not include oil prices, are also expected to rebound from current levels from the second quarter of 2021, climbing towards 2% in the US and 1% in the Eurozone. The chart below shows how fiscal and monetary policies can lift inflation expectations.  
VVMgQ29uc3VtZXIgUHJpY2UgSW5kZXgsIE9jdG9iZXIgMjAyMCwgVVMgRGVwYXJ0bWVudCBvZiBMYWJvcg==
aHR0cHM6Ly93d3cuZnQuY29tL2NvbnRlbnQvNzIyZWY5YzAtMzZmNi00MTE5LWEwMGItMDZkMzNmY2VkNzhm
---
Monetary policy is targeting economic growth  
Central banks' monetary policies are focusing less on fighting inflation and more on driving economic expansion.
As budget deficits reach historical highs (excluding during wartimes), we believe that central banks will need to maintain easy monetary policy for the foreseeable future.  
Indeed, some major central banks are undertaking strategy reviews, which are seeing policymakers' focus gradually shifting from fighting inflation towards supporting economic output or the job market on top of avoiding deflation.  
Historically, inflation-linked bonds have generally been well supported when non-conventional monetary policy is being implemented, as the table below shows. As we are facing some years of innovative and unconventional monetary policy, we expect real interest rates to continue to decrease over the course of 2021.
| | | | | | | |
| --- | --- | --- | --- | --- | --- | --- |
| Date | 2020 | 2019 | 2018 | 2017 | 2016 | 2015 |
| US monetary policy stance | Easing | Easing | Tightening | Tightening | On hold | On hold |
| ICE BofA 1-5 Year Global Inflation-Linked Government Index | 1.3 | 1.5 | -1.6 | -0.4 | 1.8 | -0.3 |
| ICE BofA Global Inflation-Linked Government Index | 6.7 | 5.4 | -2.6 | 1.3 | 8.6 | -0.9 |
| | | | | | | |
| --- | --- | --- | --- | --- | --- | --- |
| Date | 2020 | 2019 | 2018 | 2017 | 2016 | 2015 |
| US monetary policy stance | On hold | Normalisation | Easing | Easing | Easing | Easing |
| ICE BofA 1-5 Year Global Inflation-Linked Government Index | -0.5 | -0.9 | 3.6 | 4.4 | 3.7 | 9.1 |
| ICE BofA Global Inflation-Linked Government Index | 9.5 | -5.0 | 7.0 | 11.8 | 5.0 | 8.6 |
Returns are euro-hedged. Source: ICE BoAML indices, as of 31 October 2020
---
Long-term risks to inflation are on the rise
Globalisation has been the main source of global disinflation. While we do not expect it to go away in the near term, the prospects for more nationalist policies and trade disputes such as Brexit or the US/China trade war may put a brake on the import of cheap goods creating a risk of a higher trend in inflation.   
Fiscal dominance is the other medium-term risk that is raising the attractiveness of inflation-linked bonds. As central banks have been increasingly supporting fiscal spending, we would venture that they have gradually lost their independence.
There is a chance that they would eventually need to decide between rising rates in the event of an inflation shock or tolerating it because higher rates would derail the debt sustainability. This is probably one of the reasons why long-term inflation breakevens have outperformed shorter maturities since March 2020, when those measures have been announced, as shown in the table below.  
| | |
| --- | --- |
|   | Year-to-date US inflation breakeven performance |
| Less than one year | 0.49% |
| One to three years | -0.37% |
| Three to five years | -0.16% |
| Five to seven years | 0.07% |
| Seven to 10 years | 0.29% |
| 10 to 15 years | 3.98% |
| 15 years+ | 4.15% |
Source: AXA IM, based on ICE BoAML indices, as of 31 October 2020.
---
How we are positioned
Despite Joe Biden's victory in the US Presidential election, the lack of a significant "blue wave" of votes means, we believe, less likelihood of fiscal support - and more monetary support that will be needed. This removes the downside risk for inflation-linked bonds of sharply higher real yields. We expect yields to remain lower for even longer.
As a result, we have added five-year US Treasury Inflation-Protected Securities (TIPS) to our strategies, and where possible have been going long inflation breakevens. Buying long real yields is a strategic trade for 2021; leveraging on easy monetary policies and essentially focusing on the five-year sector on the curve, which we believe can potentially provide a good trade-off between inflation and duration.
Our position in long inflation breakevens is more tactical but we expect that this type of instrument will do well in the first half of 2021, as headline inflation numbers rebound.
The last decade suggests that easy monetary conditions by themselves do not necessarily create inflation. However, the current combination of extreme fiscal and monetary policies coupled with structural transformations in the global economy is underpinning inflation expectations – and drawing investors back into inflation-linked bonds.
We expect this trend to continue during the first half of 2021 and believe this is an area that can potentially offer attractive returns, particularly at the front end of the curve.
Not for Retail distribution